Automobili Lamborghini announces the Aventador LP 780-4 Ultimae: a celebration of the iconic V12 super sports car and combustion engine in a final production model, concentrating the purest features of all Aventador editions into a perfect finale. The Aventador LP 780-4 harnesses the performance of the SVJ and intensifies the sophisticated elegance of the Aventador S, converging design and dynamism into a decisive collector's piece in both coupé and roadster forms.
"The Aventador LP 780-4 denotes the final, purest, timeless naturally-aspirated production V12 Lamborghini," says Stephan Winkelmann, President and CEO of Automobili Lamborghini. "It delivers the essential twelve-cylinder experience in terms of inimitable design, engineering solutions and the most emotive driving experience, and is the definitive Aventador concluding an extraordinary era. It is the last of its kind: it delivers the maximum power and conclusive performance expected from Lamborghini's current V12 engine, combined with our inimitable flagship's design DNA. The Aventador was destined to become a classic from launch, and the Aventador LP 780-4 is the most beautiful expression of timeless design and technical solutions in a final edition: Ultimae."
After more than a year where events worldwide were cancelled due to the pandemic, the Aventador LP 780-4 Ultimae coupe and roadster will be displayed at the UK's 2021 Goodwood Festival of Speed in front of automotive enthusiasts and owners.
Saad & Trad SAL
With more than 60 years of experience in the automotive business, Saad & Trad has established itself as one of the leading names in the market with its dedicated commitment to its products and to its customers.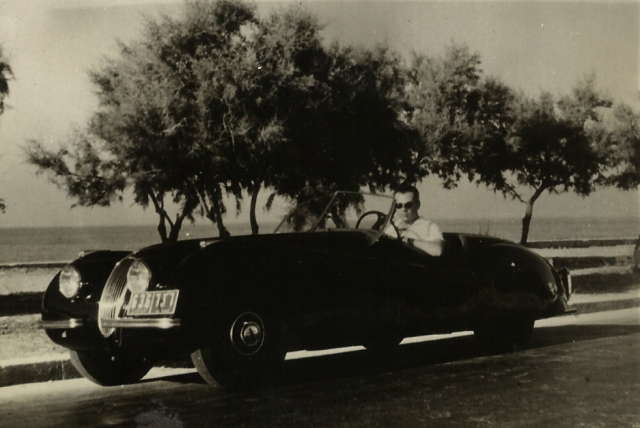 Saad & Trad is committed to its products and has invested in equipment, facilities and human resources to provide the highest quality of sales and after sales service. You will be warmly welcomed.
We also invite you to explore our website or better yet, come visit one of our showrooms.
It all started like this…
A thirty year old businessman, Robert Trad first saw a picture of a Jaguar XK 120 on one of his trips. Being a racecar driver himself he fell in love with the car and decided to import the brand to Lebanon…