Featured: The Lamborghini Huracan Performante LP 640-4
"The Huracan Performante is the convergence of technological developments to produce a car delivering perfect performance," says Automobili Lamborghini Chairman and Chief Executive Officer Stefano Domenicali. "This new car represents the powerhouse of Lamborghini DNA and innovation, and a 360 degree approach to creating class-leading super sports cars. It illustrates the pinnacle of Lamborghini V10 production car performance to date, on both track and road, and is perfectly exemplified by its name: Lamborghini Huracan Performante."
Based on a hybrid aluminum and carbon fiber frame, the Huracan Performante's body is produced from aluminum in conjunction with significant use throughout of Lamborghini's award-winning Forged Composite, contributing to the car's weight reduction of 40 kgs.

The Huracan Performante adopts the Aerodinamic Lamborghini Attiva (ALA): ALA is also the Italian word for wing. This patented active aerodynamic system developed by Lamborghini for the Huracan Performante provides an active variation of aero load for high downforce or low drag.
Saad & Trad SAL
With more than 60 years of experience in the automotive business, Saad & Trad has established itself as one of the leading names in the market with its dedicated commitment to its products and to its customers.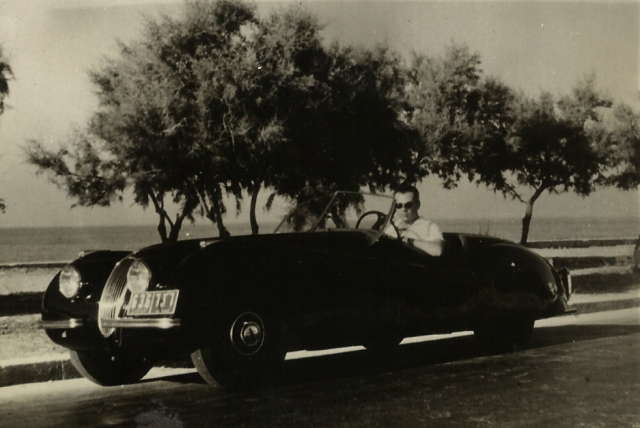 Saad & Trad is committed to its products and has invested in equipment, facilities and human resources to provide the highest quality of sales and after sales service. You will be warmly welcomed.
We also invite you to explore our website or better yet, come visit one of our showrooms.
It all started like this…
A thirty year old businessman, Robert Trad first saw a picture of a Jaguar XK 120 on one of his trips. Being a racecar driver himself he fell in love with the car and decided to import the brand to Lebanon…